Company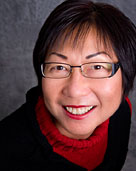 'All the World's a Stage' – your home or office is the stage on which you play out the most significant days of your life. InterSpace Design can help you create an interior environment to realize your vision of this very personal stage. For your home, this can be a warm, inviting house that's customized to the way you live and entertain; for your office, an optimized space with a professional image to ensure business success.
Founded by Marie Chan, ASID, CID, GREEN AP in 1984, the company handles space planning and interior design projects for both residential and commercial clients. Commissions in the US and Canada range from private residences to corporate offices, hospitality, and healthcare facilities.
'Interior design is not just decorating,' Marie says, 'but a thoughtful synthesis between art and science, where creative solutions are balanced by meticulous space planning and professional knowledge.' With InterSpace Design, your design will function as well as it looks.
Want a dream kitchen or beautiful whole house remodel? Need to update the reception area to reflect your company's brand? With over 35 years of experience, Marie has the know‐how and product knowledge to make your wishes come true. In this era of eco‐conscious design, she enjoys upcycling clients' cherished possessions, re‐newing them with creative ideas to extend the lives of these personal treasures. Marie's diverse skills ensure design integrity as she works with her team of talented craftsmen to turn custom designs for furnishings, cabinetry and decorative glasswork into reality.
If you need fresh ideas for a furniture layout, more organized kitchen or efficient office, let Marie know! Space planning is her forte – she's as adept at kitchen planning as maximizing an office for a 5 year lease.
Just as lighting is crucial to any stage production, it is a critical element of interior design. Marie loves designing with light and has 2 published articles on the subject: Seeing the Light: Why Lighting Matters in Interior Design and Color, Light, Action – How Lighting affects Color in Design & Décor. She is constantly looking for ways to incorporate lighting into her custom furnishings and designs. So if you have any lighting challenges, she will be glad to help you 'see the light'!